Sightseeing and Activity
We offer information on Shiobara Onsen, which Shimofujiya calls home, as well as tourist attractions around Shiobara.
We will introduce you to spots where you can experience mother nature, as well as popular spots that will make wonderful memories of your travels.
---
Beautiful valley
Shiobara's treasure - The beautiful valley. An introduction to our famous suspension bridge and waterfall.Please select the purpose of visit: it will leave you with wonderful memories.
Bridge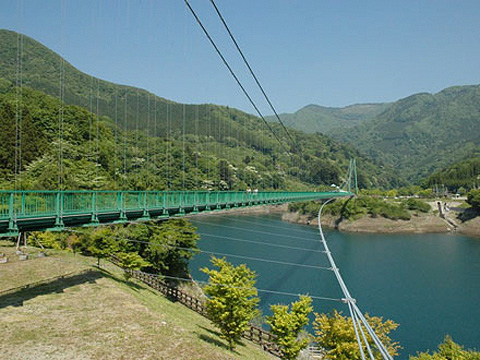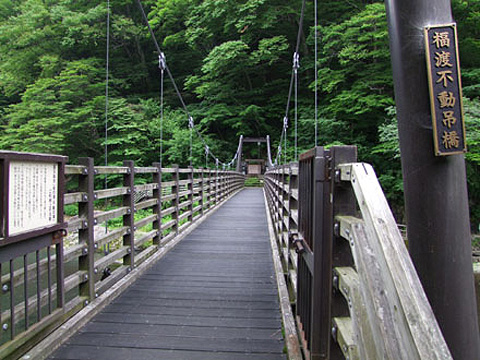 You can see gorgeous scenery in the Houkigawa Valley. There are many suspension bridges under construction. The length of the Momijidani Suspension Bridge is 320m (pedestrian bridge).
Waterfalls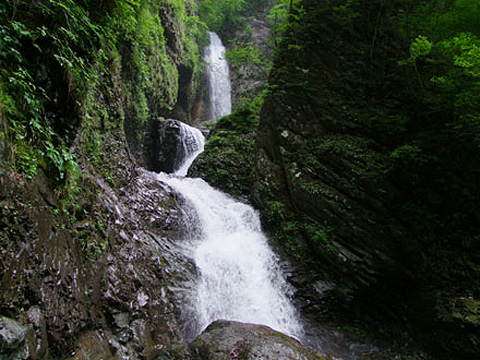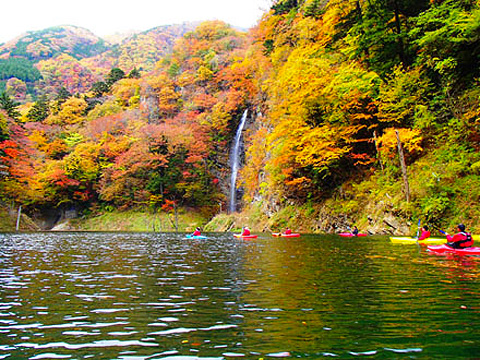 Waterfalls can be found all around Shiobara Onsen. Among them, Ryuka Fall is a magnificent waterfall flowing over three levels, with a view high up into the heavens.
---
Recommended spots around the hotel
There are heaps of spots around Shimofujiya where you can enjoy mother nature!
You can participate in outdoor sports including skiing, snowboarding, canyoning, and kayaking. What's more, you can get a taste of Japanese culture and history through the hot springs, shrines, and more.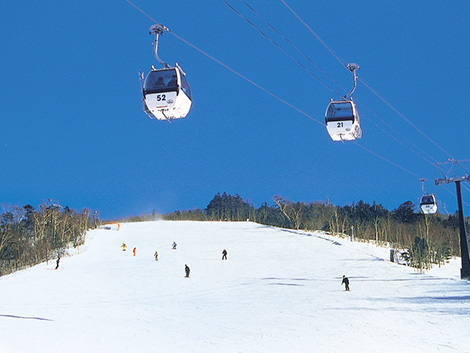 In the summer, this is easten Japan's largest lily park; in the autumn, you can enjoy the beautiful sight of the leaves changing color. This is also the greatest skiing and snowboard area in the metropolitan area in winter. A winter season lift ticket package is available.
Address

Aza Maekuro, Yumotoshiobara, Nasushiobara City, Tochigi

Telephone

+81-287-32-4580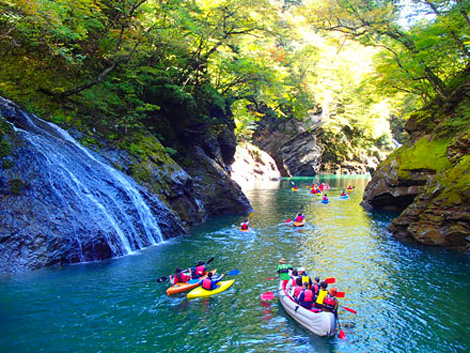 Explore from the lake to the ravine. Gaze from under the 50m waterfall, or go though to the other side of the waterfall. A high stability boat is used, so even novices will feel safe!
Inquiries

ZACK Inc.
Shiobara, Nasushiobara City, Tochigi 2196-13
TEL:+81-287-48-7539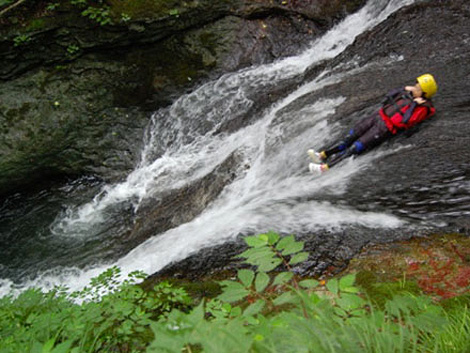 A raft sport where you can have fun cruising down the mountain river. Jump into the basin of a waterfall, climb down a rope, or slide down. This is an adventure not to be missed!
Inquiries

ZACK Inc.
Shiobara, Nasushiobara City, Tochigi 2196-13
TEL:+81-287-48-7539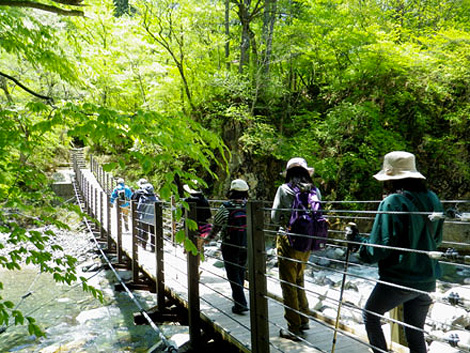 As the seasons change, so do the expressions on our guests' faces, as they feat their eyes on the delightful sights!
Inquiries

Shiobara Onsen visitor center.
Shiobara, Nasushiobara City, Tochigi, Maeyama National Forest
TEL:+81-287-32-3050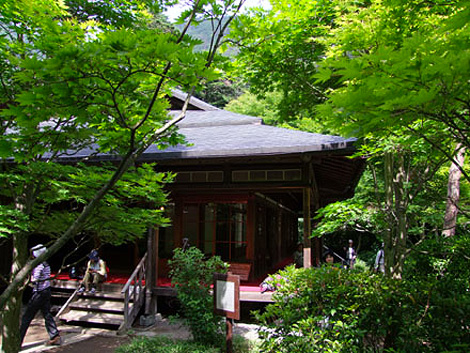 Emperor's Room Memorial Park
The Shiobara Goyotei Chamber, used by many Imperial Families including Emperor Taisho, has been restored, preserved, and is open to the public. You can see the The Imperial Household's unique style of architecture.
Address

Shiobara, Nasushiobara City, Tochigi 1266-113

Telephone

+81-287-32-4037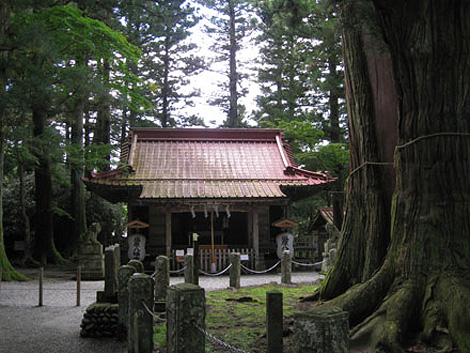 Shiobara Hachimangu
It has been said to have been erected 807 years ago. There is a legend that The Warlord Yoshiie Hachimantaro stopped here to pray for victory. The sacred tree "Sakasasugi" is over 1500 years old, and is a must-see sight.
Address

Nakashiobara, Nasushiobara City, Tochigi 11

Telephone

+81-287-32-2466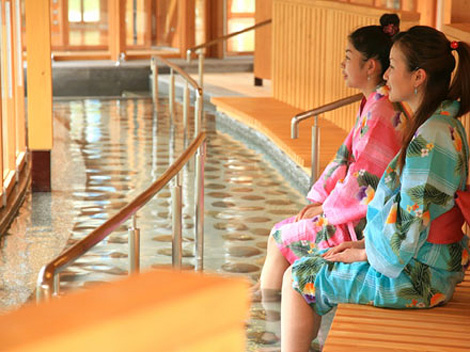 "Yuppo No Sato" is located in the heart of Shiobara Onsen. At 60m long, it is one of the largest footbath facilities in Japan . You can take your time and enjoy a leg hot-water soak, while taking in the rich nature of Shiobara.
Address

Shiobara, Nasushiobara City, Tochigi602-1

Telephone

+81-287-32-3101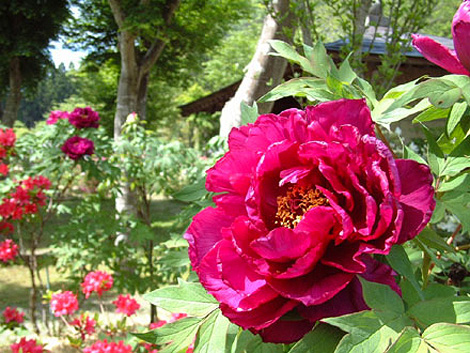 Myouunji
The Botan festival is held in May every year. With a colorful mix of red, pink, purple, white, and yellow large flowers in bloom, you'll never get tired of visiting over and over again!
Address

Shiobara, Nasushiobara City, Tochigi 665

Telephone

+81-287-32-2313
---
Other popular spots
-Nasu・Nikko-
There are many other fascinating cities and famous tourist destinations around Shiobara, including Nasu and Nikko. Stretch your legs out and take a trip around Nasu, surrounded by abundant nature, or Nikko, where you can experience a uniquely Japanese atmosphere.